STUDENT ORGANIZATIONS / ACTIVITIES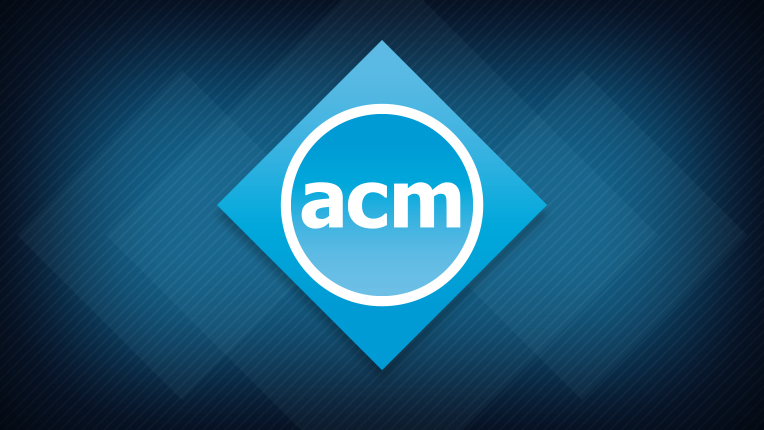 Association for Computing Machinery (ACM) brings together computing educators, researchers, and professionals to inspire dialogue, share resources, and address the field's challenges. As the world's largest computing society, ACM strengthens the profession's collective voice through strong leadership, promotion of the highest standards, and recognition of technical excellence. ACM supports the professional growth of its members by providing opportunities for life‐long learning, career development, and professional networking.  The WSSU ACM Student Chapter thrives on every component of ACM, from advancing research, technology, and innovation to guiding our students towards becoming excellent presenters and problem solvers.  The chapter has participated in the annual Regional Programming Contest for over 30 years.

ACM-W supports, celebrates, and advocates internationally for the full engagement of women in all aspects of the computing field, providing a wide range of programs and services to ACM members and working in the larger community to advance the contributions of technical women.

Toastmasters International is a non-profit educational organization that teaches public speaking and leadership skills through a worldwide network of clubs. Since 1924, Toastmasters International has helped people from diverse backgrounds become more confident speakers, communicators, and leaders. Through the toastmasters program, students have the opportunity to improve their public speaking skills, practice writing speeches and presenting to an audience, build leadership skills, and network with others in a supportive environment.
---
UNDERGRADUATE RESEARCH ASSISTANTS
Undergraduate research assistants gain valuable computing experience by working under the direction of a professor.  Students learn about research in the department by attending research seminars.
Dr. Mustafa Atay
Research and Project Interests
Database Management Systems
Dr. Jinsuk Baek
Research and Project Interests
Network Protocols
3-D Printing
Dr. Rebecca Caldwell
Research and Project Interests
Robotics
Computer Science Education
Dr. Debzani Deb
Research and Project Interests
iBigCloud: Integrating Big Data and Cloud Computing into the Computer Science Curricula and Research
NSF/IEEE-TCPP Curriculum Initiative
• Distributed and High Performance Computing
• Big Data Analytics
• Cloud Computing
• Computer Science Education
Dr. Darina Dicheva
Research and Project Interests
Google Scholar Page
Researchgate.net
• Human Computer Interaction, Adaptive Information Retrieval and Filtering, User Modeling
• Gamification in Education, Teaching Programming to Novices.
• Knowledge Networks and Management: Ontology Engineering, Semantic Web, Social Networks and Collective Intelligence, Digital Libraries
• Application of Artificial Intelligence in Education: Intelligent Tutoring Systems, Intelligent Learning Environments, Web-based Educational Systems.
Dr. Christo Dichev
Research and Project Interests
• Advanced Learning Technologies
• Open Educational Systems
• Semantic Web, Topic Maps
• Web Mining and Information Extraction
• Information Retrieval
• Reasoning Systems
• Logic Programming
Dr. Muztaba Fuad
Research and Project Interests
• Mobile Applications
• Computer Science Education
• Self-adaptive Systems
• Software Engineering
Dr. Keith Irwin
Research and Projects Interests
Researchgate.net
OneUp: Supporting Practical and Experimental Gamification of Learning
Motivational Factors in Educational Gamification
Information Security
Dr. Elva Jones
Research and Project Interests
Robotics
Computer Science Education
Human Computer Interaction
Human Robot Interaction
Data Visualization
Gamification and Project-based Learning
Dr. Jinghua Zhang
Research and Project Interests
• Game-Based Learning
• Computer Graphics
• Virtual Reality
• Computer Science Education